A Long Way to Christmas By Susanne O'Leary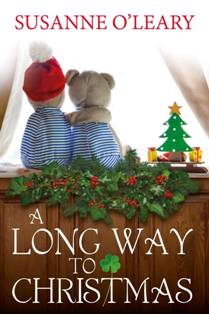 The run-up to Christmas is stressful at the best of times; for Finola McGee it 's shaping up to be a nightmare from hell.
Just when she thought she had everything in hand, she is left to cope alone with her five year-old twins, two wild ponies, an unfinished Tipperary country house; and an old flame turning up on her doorstep. Added to that, her film star husband seems suspiciously reluctant to leave his dream life in LA. Their relationship has always been stormy, and the gossip in the media doesn 't help. As Christmas morning dawns, Finola faces her biggest challenge - making the best holiday ever for her children and gluing the family back together again.
Available to buy now: