The Kerry Romance Series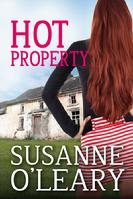 Hot Property: Book 1 in The Kerry Series
When Megan O'Farrell inherits her uncle's house in a remote part of the windswept Atlantic coast of Ireland, she imagines it will be a romantic hideaway where she can recover from her recent divorce. But the house is a wreck that requires a fortune to restore, and she decides to sell it. An easy choice, were it not for the discovery of an old family scandal and a budding love affair with both the beautiful landscape and a handsome Kerryman. Catapulted into country life and faced with the less romantic side of farming, she also has to deal with a conspiracy to make her leave.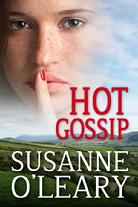 Hot Gossip: Book 2 in The Kerry Series
When Janine Marchand leaves her native France for a remote village on the Atlantic coast of Ireland, she hopes to let go of a painful past. She has changed her name and taken on a whole new identity. But the locals are curious and soon tongues start wagging. To complicate matters, Janine gets involved with Mick O'Shea, a handsome man who harbours dark secrets of his own. She is drawn to him even though she knows the attraction might jeopardize the fresh start she is trying to build. When someone in the village alerts the press, Janine must make a decision: run away once more or stay to confront her past.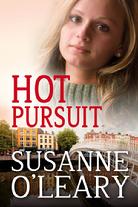 Hot Pursuit: Book 3 in The Kerry Series
Can you wipe the slate clean and start a new life? Rita O'Brien hopes so. She leaves a broken heart and a failed business in Kerry for a new beginning among the bright lights of Dublin. She soon settles into her new life with new friends, but things get complicated when two men enter her life. Who is the right man for her? Ricardo, with his Latin good looks and easy charm, or Josh, the true-blue friend?
The turmoil in her life re-opens new wounds that Rita has kept buried deep inside. She realises she must confront her past and correct a mistake she made years ago. Will she make the right choice when it comes to love? Will her quest to find someone she lost heal her sorrows? Rita tries her best to find the right path in the hot pursuit of her dreams.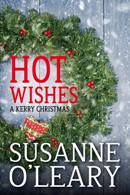 Hot Wishes: Book 4 in The Kerry Series
After a busy year of work, children and running a farm on the west coast of Ireland, Megan is looking forward to Christmas with her family and the group of friends she invites every year. Relaxing with the people she loves most, good food, wine and laughs in front of a roaring turf fire seems like the perfect way to celebrate.
But a letter announcing the arrival of a long lost relative promises to stir things up in ways she had never imagined. The stress of Christmas and family dramas add some strange ingredients to the turkey and stuffing that threaten to upset both her digestion and her marriage. Will this Christmas mark the beginning of a whole new relationship?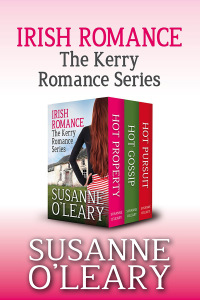 Kerry Romance Series Box Set:
Buy all three books from the Kerry Romance Series in one box set.