The Riviera Romance Series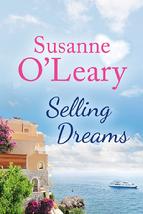 Selling Dreams: Book 1 in The Riviera Series
The pristine blue waters and sun drenched shores of the French Riviera provide a stunning backdrop to the story of two women, Chantal and Flora, both struggling with the heartache of a lost love.
Chantal Gardinier runs her real estate agency in Antibes with an iron fist. A tough businesswoman on the surface, Chantal is hiding a tragic home life and a secret love affair. When faced with a moral dilemma, she is unsure which path to choose.
Flora McKenna arrives in town with high hopes of finding happiness. When she immediately lands a great job, she decides that this exotic paradise might be just the place to help her heart heal. Selling houses to expats looking for a dream home in the sun would be the ideal existence if it weren't for her demanding boss, Chantal—a woman with no scruples when it comes to bending the rules.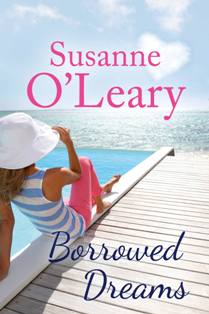 Borrowed Dreams: Book 2 in The Riviera Series
Upset after the end of a stormy relationship, Daisy Hennessey jumps at the chance to house-sit a luxury villa in glitzy St. Tropez. It will be the perfect place to recover from the emotional trauma.

But not even beautiful gardens, a swimming pool, and a private beach can keep her mind off her troubles, and when she finds a collection of designer clothes that seem made for her, she can't resist trying them on. By sheer coincidence, invitations to glamorous parties begin to arrive and Daisy gives in to the temptation to mingle with the international jet-set. She soon discovers, however, that even the most glittering façade has an ugly side.
Her growing attraction to a handsome Irishman and the arrival of a mysterious Russian woman to the villa add further complications to what started as a playful prank. Daisy finds herself caught in a web of lies she can't escape.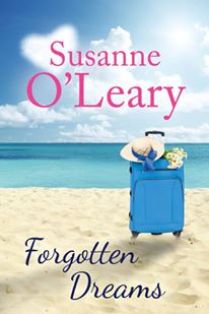 Forgotten Dreams: Book 3 in The Riviera Series
When Molly moves out of her brother's house in St Tropez to set up home in her new apartment, she plans to spend the quiet off-season in Provence getting used to her new life and making a name as a designer of handcrafted gemstones.
But an unexpected offer from a US chain of mass market fashion stores ruins the prospect of a quiet winter season. Molly has to work hard to meet a deadline while at the same time attempting to deal with intrigues to steal her designs. Adding to her problems, a man from her past comes hurtling back into her life, forcing her to face both painful memories and unresolved emotional conflicts.
Set against the backdrop of the French Riviera in winter with its mellow sunshine and beautiful vistas, this is the third book in the Rivera Romance series.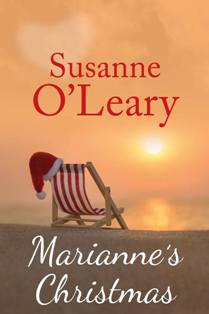 Marianne's Christmas: Book 4 in The Riviera Series
Facing her first Christmas after the death of her husband, Marianne is dreading the holiday season. When her best friend suggests she fill her luxury villa with a group of friends and their children, it seems like the perfect way to forget her sorrows for a while.
Little does she know that adding a childhood friend to the guest list will spark feelings she thought were gone. Will this new flirtation heal her broken heart and make her smile again?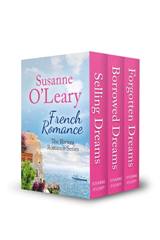 The Rivera Romance Series Box Set:
Buy all three books from the The Rivera Romance Series in one box set.