Borrowed Dreams By Susanne O'Leary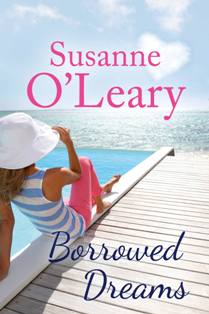 Upset after the end of a stormy relationship, Daisy Hennessey jumps at the chance to house-sit a luxury villa in glitzy St. Tropez. It will be the perfect place to recover from the emotional trauma.

But not even beautiful gardens, a swimming pool, and a private beach can keep her mind off her troubles, and when she finds a collection of designer clothes that seem made for her, she can't resist trying them on. By sheer coincidence, invitations to glamorous parties begin to arrive and Daisy gives in to the temptation to mingle with the international jet-set. She soon discovers, however, that even the most glittering façade has an ugly side.
Her growing attraction to a handsome Irishman and the arrival of a mysterious Russian woman to the villa add further complications to what started as a playful prank. Daisy finds herself caught in a web of lies she can't escape.
Available to buy now: