Sisters of Willow House By Susanne O'Leary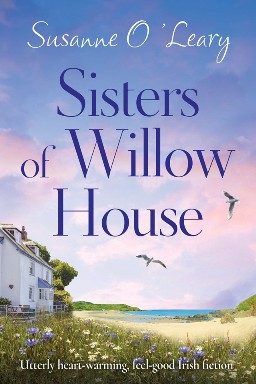 A heart-warming novel about the bond between sisters, set along Ireland's windswept shores, where romance beckons and secrets unfold…
Roisin McKenna and her husband Cian are taking time apart. Unsure of what she wants, Roisin's prayers are answered when she receives a call from her sister Maeve who is desperate for her help.
Roisin heads to Sandy Cove to help Maeve restore their aunt's gorgeous tumbledown mansion Willow House and soon all she has time to focus on are its crumbling walls. Despite a shocking announcement from Maeve and hidden secrets in the house's rafters, Roisin begins to feel a sense of self she's been missing for years.
The ties that bind Roisin to her husband seem to be unfurling in the Irish wind, when she unexpectedly stumbles into a mysterious man on the beach. Suddenly, she's swept up in the idea of another life she could lead…
The restoration may have brought the sisters back together, but as a storm rolls over the coast Roisin feels sure she must make a choice. Will her time at Willow House teach her the precious lessons she needs to return home or has the cove called to her in ways she'd never imagined it could?
Fans of Sheila O'Flanagan, Debbie Macomber and Mary Alice Monroe will be swept away by Sandy Cove.
Available to buy now: