The Road Trip By Susanne O'Leary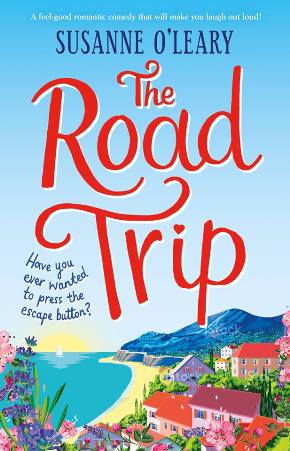 Have you ever wanted to press the escape button?
Maddy and Leanne are in need of a miracle.
Maddy can't bear to wash another pair of her husband's Y-fronts and if he continues to drone on about golf she might just scream.
Leanne can't stand living with her overbearing mother for a second longer and she's one disapproving eye roll away from a nervous breakdown.
But their luck changes when they win the lottery.
Setting off from Dublin, Maddy and Leanne lease a red convertible, winding through Europe and heading for the sun-drenched French Riviera.
But the pair have their own reasons for their adventure. Maddy has never forgotten her summer romance of twenty years ago with a gorgeous Frenchman and Leanne plans to track down the father who abandoned her as a child.
Amongst glorious sunsets and buckets of bubbly, Leanne and Maddy are searching for answers after years of wondering 'what if?'. But there might just be some surprises in store along the way.
A hilarious and heartwarming story about friendship, living life to the full and making the most of every moment. Fans of Fiona Gibson, Carole Matthews and Lucy Diamond will adore this uplifting, fun-filled read.
Available to buy now: